Naperville's Most Dangerous Streets and Intersections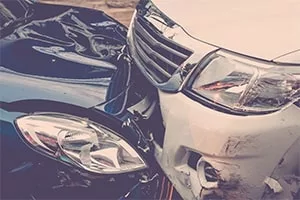 Naperville is consistently ranked as one of the best cities to live in, based on its schools, low crime level, and family-friendly amenities. Because of its popularity, Naperville has grown to the third-largest city in Illinois, now boasting a population of 149,146. Unfortunately, that growth brings more traffic and more car accidents. Sadly, there are hundreds of people injured in car crashes each year in Naperville. Not surprisingly many of these auto accidents occur at busy intersections in town. Our Naperville car accident lawyers (link to new Naperville car accident page) represent many of these car crash victims every year. According to the most recent data available from 2016, the most dangerous streets and intersections in town include:
Route 59 which runs north-south is always packed with traffic coming and going from the Fox Valley Mall, the shopping centers, and the many restaurants, and businesses in the area. Moreover, Route 59 is a major north-south thoroughfare for many communities in the western suburbs including Aurora to the west, Warrenville to the north, and Plainfield to the south.
75th Street is jammed with car and truck traffic for most of the day because it is a major east-west thoroughfare in Naperville. The traffic increases during rush hour to create traffic jams.
Ogden Avenue on the north end of town is also a very busy street with cars turning into parking lots and merging into traffic from the many businesses that line the street.
North Aurora Road and Route 59, (109 car accidents) Route 59 is always an extremely busy thoroughfare, with shopping centers, the Fox Valley Mall and restaurants lining the street. Thousands of cars pass this way every day in Naperville, turning in and out of businesses, making it a likely place for a car accident.
75th Street and Naper Boulevard, (71 crashes) This intersection in SE Naperville sees loads of traffic from the grocery stores, businesses, and fast-food restaurants at the two shopping centers on opposite corners. Add in work commuters coming south on Naper Boulevard at rush hour and high east-west traffic on 75th street, and accidents are possible.
75th and Washington Streets, (63 accidents) Washington Street is one of the main north-south streets in Naperville. In the morning and evening rush hours, it is packed with commuters heading north or south. 75th Street is likewise one of the main east-west thoroughfares in the city, so it is no surprise that this is a dangerous intersection.
111th Street and Route 59, (59 car crashes) This intersection on the southern end of town is part of the busy stretch of Route 59 that runs north-south along the western edge of Naperville. With so many cars, accidents are inevitable.
Aurora and Ogden Avenues, (55 auto accidents) This intersection combines traffic from busy Ogden Avenue with lots of traffic on Aurora going to and from route 59. This combination leads to an increased number of accidents.
75th Street and Book Road, (53 collisions) Another intersection on heavily trafficked 75th street, Book Road and 75th Street is a hot spot for accidents.
Interstate 88 and Route 59, (53 crashes) This interchange at I-88 is exceedingly busy and has a confusing diverging diamond design, both of which contribute to accidents.
Diehl Road and Route 59, (47 car accidents) This is a big, busy intersection near I=88 in Naperville's northwest side, with lots of traffic.
Ogden Avenue and Naper Boulevard, (45 collisions) The traffic is heavy at this intersection of two major thoroughfares, Ogden Avenue and Naper Boulevard, on the city's northeast side.
75th Street and Plainfield-Naperville Road, (43 crashes) The heavy traffic on 75th street contributes to the accidents at this intersection.
If you live or work in Naperville, it is impossible to avoid these streets and intersections. However, being aware that they are prone to traffic accidents may make you drive more cautiously in these areas.
Naperville Car Accident Attorneys Fighting for You
If you are injured in Naperville in a car crash caused by another driver's negligence, you will need a tough, knowledgeable, car accident attorney on your side fighting to get you the maximum compensation you deserve. That's what we do at The Collins Law Firm. Our highly rated, respected, and caring car accident lawyers will guide you through the process so you can concentrate on recovering while we focus on getting you justice. Call us at (630) 527-1595 or fill out our contact form for a FREE evaluation of your car accident claim today.