Illinois Airbag Injury Attorneys
Airbags, while instrumental in saving lives, can also cause severe harm and even fatal injuries, especially when they malfunction. Individuals who have been injured by airbags have legal rights and need guidance to navigate the legal system in these unfortunate situations. That is where The Collins Law Firm comes in. Our Illinois airbag injury attorneys have the experience necessary to handle these complex cases and will fight to recover fair compensation for your injuries. Call us at (630) 527-1595 or fill out our contact form for a free evaluation of your airbag claim.
Airbag Injury Cases Typically Fall into Two Categories:
Product liability claims against automakers, airbag manufacturers, distributors, or other related parties.
Negligence claims against individuals or entities responsible for accidents, injuries, or fatalities.
At The Collins Law Firm, our airbag injury lawyers represent clients in both types of airbag-related personal injury claims. We provide our clients with guidance on recovering the maximum damages for their airbag injuries.
Common Airbag Injuries
Common airbag injuries occur during car accidents when the deployed airbags, intended to protect occupants, cause unintended harm instead. While airbags have saved countless lives, they can also lead to injuries due to the force they deploy and their proximity to the occupants. Here are some of the most frequently encountered airbag injuries:
Facial injuries: The forceful deployment of the airbag can lead to facial injuries, including cuts, bruises, and abrasions. The impact can also cause fractures or dislocations of the facial bones.
Eye injuries: The rapid expansion of the airbag may result in eye injuries, such as corneal abrasions, retinal detachment, or damage to the eye's internal structures.
Hand and arm injuries: When the airbag inflates, it can forcefully push the hands and arms of the driver or front-seat passenger back, resulting in contusions, sprains, or fractures.
Chest injuries: The force of the airbag can cause chest injuries, including bruising, rib fractures, or damage to internal organs.

Neck injuries: The sudden deployment of the airbag may cause whiplash-like injuries to the neck and cervical spine.
Hearing damage: The loud noise produced during the airbag deployment can lead to temporary or permanent hearing loss, tinnitus (a persistent ringing in the ear), ear pain, or disequilibrium (a balance disorder).
Burns:Airbags contain hot gases, which can cause burns upon deployment, especially if the occupant is near the airbag module.
Head and brain injuries: While airbags are designed to protect against head injuries, in some cases, they can still cause concussions or traumatic brain injuries, particularly if the occupant is too close to the airbag or if it deploys with excessive force.
Pregnancy-related injuries: Pregnant women, especially if sitting too close to the airbag, may experience harm to the abdomen or placenta during deployment.
Fatalities: A Special Crash Investigations report by the National Center for Statistics and Analysis, a National Highway Traffic Safety Administration department, shows 256 airbag related fatalities occurred between 1990 and 2005, involving 160 children and 96 adults.

Note: Remember that airbag injuries are not limited to the driver and front-seat passenger. Rear-seat passengers, especially children, can also be at risk if positioned too close to an airbag during an accident.
What Should You Do After an Airbag Injury to Protect Yourself?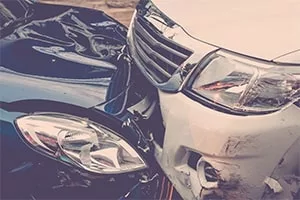 You should take several steps--in addition to getting medical treatment--if you suspect that an airbag caused your injuries in a car accident.
The first step is to gather the evidence necessary to support your claim. Preserve the airbag parts, including the crash sensor. Try to keep the vehicle and all airbag components intact, even if the car is deemed a total loss, and the insurer wants to take possession.
The next step is to seek advice from a trusted airbag injury attorney. They will investigate the accident, explain your legal options and rights, and advise you on protecting crucial evidence before surrendering your vehicle.
Can You Get Compensated for Your Injuries?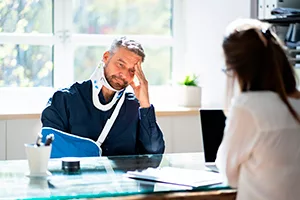 The short answer is yes. After experiencing an airbag injury, you have the right to seek compensation for your losses. You can file a claim against the responsible parties, including the airbag manufacturer, the automobile manufacturer, or anyone involved in inspecting, maintaining, or replacing the airbag post-purchase. Our Illinois airbag injury attorneys will investigate the crash and help you determine who is liable.
How to Report Defective Airbags to the NHTSA


To Report a Defective Airbag,Individuals or Drivers Who Have Experienced Non-fatal Injuries or Damages Due to Improper Airbag Deployment Should Filean Official Complaint With the National Highway Traffic Safety Administration (NHTSA).
This Can Be Done Online here or by Calling the NHTSA Vehicle Safety Hotline at (888) 327-4236.
Consumer Complaints Help the NHTSA Investigate Possible Defects, Which Could Lead to a Safety Recall. by Reporting Your Safety Issue, You're Helping to Keep Vehicles Safe. in Addition to Filing a Complaint With the NHTSA, Victims May Also Explore Taking Legal Action Against the Airbag Manufacturer to Seek Appropriate compensation.
Our Airbag Injury Attorneys Help You Recover Damages
To recover damages for your injuries, you must demonstrate that the airbag was defective and that this defect directly caused your harm. Your claim will typically fall under product liability laws, meaning you do not need to prove negligence; the company is strictly liable for any injury caused by its defective product, even if no negligence was involved in its design or manufacture.
In addition to pursuing your case under strict liability rules, other legal claims may apply. For instance, you might have a basis for a lawsuit based on negligent design or construction or if the airbag fails to fulfill promises made by the manufacturer regarding its performance or safety.
This is why you need legal counsel that understands the legal complexities of airbag injury cases. Our airbag accident lawyers have the experience necessary to litigate your claim in Illinois and the resources to fight for you.
Types of Compensation for Airbag Injuries
If you can establish that an airbag malfunction led to your injury, you are entitled to compensation for all the losses directly resulting from the defective product. This compensation may cover:
Medical expenses incurred for treating airbag injuries.
Lost wages if your injuries prevent you from working at full capacity.
Damages for pain and suffering caused by the incident.
Compensation for emotional distress experienced due to the airbag injury.
Note: Take note of the statute of limitations for filing for airbag injury cases in your state. After the deadline has passed, you can no longer pursue a claim. Generally, most statutes of limitations range around two years. That is why we recommend that you speak to an attorney as soon as possible after an accident.
Call the Collins Law Firm for Representation
If you have suffered an injury due to airbag deployment, you don't want to miss your chance at justice. At The Collins Law Firm, we believe you deserve compensation for your injuries, and we want the responsible parties held accountable. Contact our Illinois airbag injury attorneys at (630) 527-1595 for a free evaluation of your airbag claim.